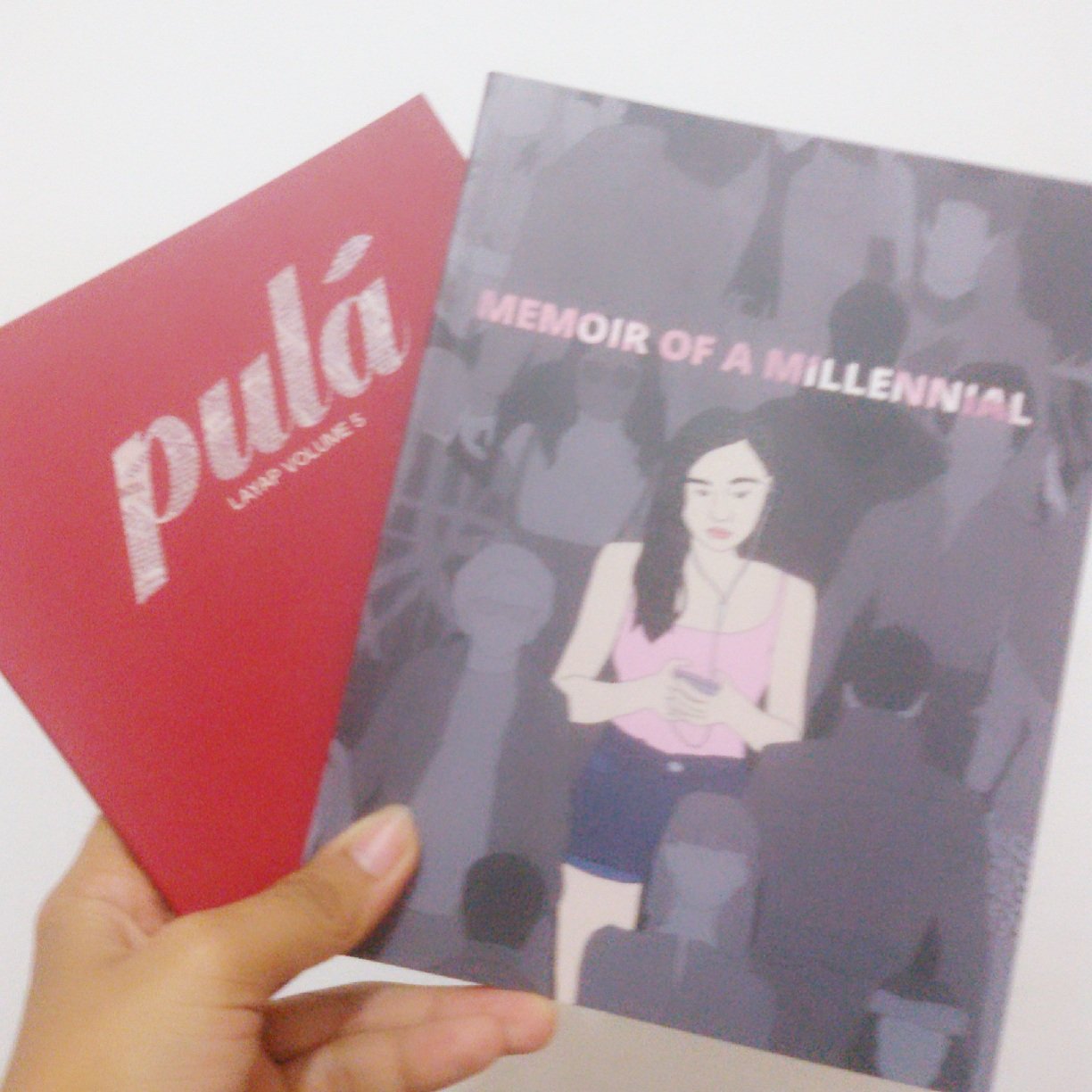 I'd first like to thank ading Angeline Ponce for the free review copies of these student publication editions of Layap c/o of University of Northern Philippines, Vigan City S.Y.0 2017
Layap Vol 5
New Tandem
Pula
This volume I suppose deals with red being a symbol of revolution, in which young people should really be aware about: a peaceful revolution starting with themselves, with the hope maybe to make the readership realize that speaking up and revolting about things; political, social, economical etc., is way too easy now, there is social media. Unlike in Rizal's time, freedom of speech is low-key unappreciated, compared to what they had back then. The privilege shouldn't really be devalued, especially these days. Who knows when our freedom of speech will be over, right? So why not make the most of it; social media or not.
I see that the print is of the normal size as during our time: 2015, I think. The cover page had literally improved. I'd say 3/5. It's simple and that's good. I'm not really a good judge of black and white; Polaroid style of printed materials, I'm a more of a color-inclined person. It's good but the black pictures are kind of like too dark and  I can't make out some of the photos. I think the contrast should be lightened a bit. And the font is inconsistent some are in bold and the others are light. I think it should be more consistent and if it's all black and white, make it all black and white; if colored, make it consistent still.
I think it conveyed the message really well though and I hope the students really read this one and get involved, write, speak-up, do something.
Layap Vol 6
New Tandem
Memoir of a Millennial
I love how this volume is very aesthetic and minimalist. Compared to the last volume, I'd say I like this way better. I could give it a 10 to be honest, almost. The cover is very good, sleek, simple. I've never seen anything like it in my whole life as a student. Anyway it's very modern, very relatable, if your readers are all these college teenagers and the so called millenials, us. The size is perfect. The pages are very nice, they even smell good. Plus points on that. I'm in love with the header for the titles and the font. The font is consistent, thus the force is strong for this one. The layout is flawless. I adore the choice of pictures. I'd also like to commend the resident illustrators and photographers, I. Am. In. Awe. I'm rooting for the watercolor cover pictures. Just one thing though; I don't know if it's intentional or not but the spacing in some articles is left out unchecked perhaps? Otherwise everything is cool with this one.
Most importantly the message and the readers; of the Millennials for the millennials. The context of this volume is A++. The poems, the articles, the stories are all excellent and on-point. I love this volume, this one's my favorite student published material so far.
If you're a UNPian, get yourself a copy and read it from first to last page, maybe it'd inspire and ignite something in you too. Anyway kudos to Team Layap, New Tandem, their advisers and publishers, job well done!